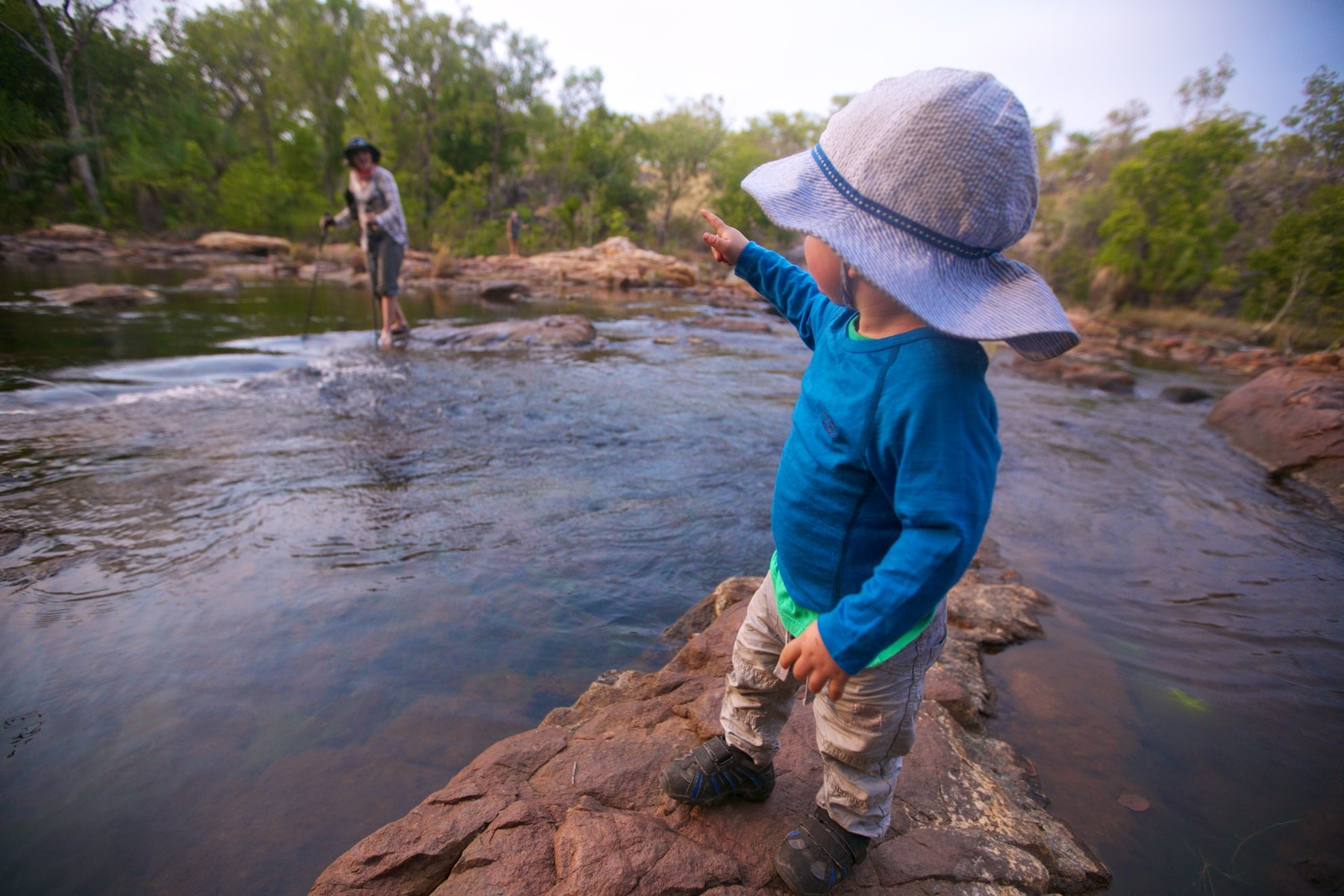 A couple of months ago we packed up bub, a couple rucksacks and 45 days food and headed to Australia's Northern Territory to tackle a challenging 5 day hike….
This article appeared in Holiday with Kids magazine (Volume 41):
It was easier not to go… Pre-dawn wake ups for one. Carrying five days' food. Soaring temps. Lugging camping gear… Crocs… Oh, and how could I forget? The challenges of taking an 18-month-old on a multi-day hike. Where to start? My wife and I had dreamt of tackling the 62-kilometre Jatbula Trail in the Northern Territory ever since we could remember. Whispers circulated that it was one of Australia's best-kept secrets – sure to become a classic. But you know the story, bub number one came along and those adventurous dreams were routinely sidelined till the "kids grew up a bit". However, the allure (and uncertainty) of a long-distance trek as a family holiday became too hard to resist.
To read the full article you can click on here:
Jatbula Track- hiking with kids
Heres a photo essay of our time in the top end: