Our time with James & the team was simply LIFE CHANGING!!!
James certainly has a powerful message to share, and somehow he manages to communicate it in a way that takes you on the journey with him; a journey that will change your life. The unique combination of James's amazing stories, his captivating story-telling ability and the real-life adventure that they created for us was incredible. Yep, my team & I loved it, and I'm confident you will too!
Chris Phillips: Sales Manager – NSW/ACT Corporate & Government
Canon Australia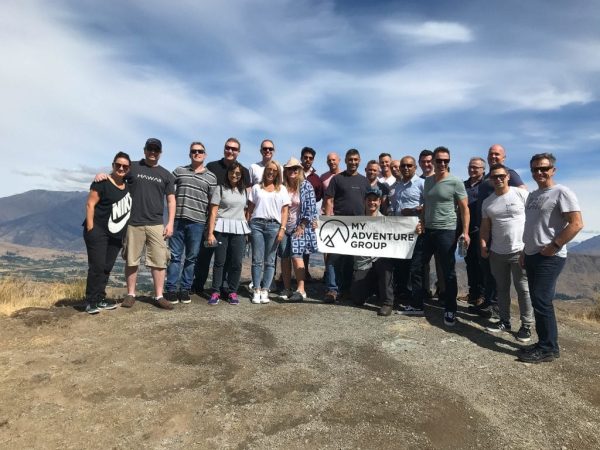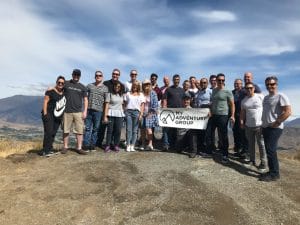 Our purpose is to "explore your potential" both as an individual and team. Fortunately, this doesn't tie us to any specific location or kind of program. Sure, we've run most of our programs in the  Blue Mountains, but we're super excited to let you know that we are able to run these unique corporate adventure experiences anywhere, anytime. Over the past 6mths we have run sailing programs (in the harbor and offshore) and also stoked to deliver our inaugural program in New Zealand!
Check it out:
Incredible.
We engineered this program off the following brief (quite similar to many briefs events planners hear regularly):
 These delegates are the pinnacle of our direct and partner sales channels. They are high performing individuals accustomed to being flown up the front of a plane and rewarded with the very best 5 star accommodation and grog available. What we're after in 2018, is an unforgettable experience (where they are still pampered) where they head home having done something unique and memorable that they will be proud to share with their colleagues & families.
Enter MyAdventure Group.
The program delivered was like nothing the participants had experienced before. Rather than us rabbiting on…. check out some of the feedback we received:
TESTIMONIALS
I had the opportunity to meet James and his team and experience an amazing weekend full of fun, adventure and stepping out of my comfort zone. James is an inspirational adventurer with drive that makes you want to be better. Thanks for the memories and adventure.
Gabrielle Albrecht 
My Adventure group led by James hosted our 2017 Sales achievers the most amazing outdoor glamping and white water rafting experience 
We all had the most amazing experience and would highly recommend for other groups to try . James is just such a inspiring person and really gets the best out of you . This was one of the most amazing sales incentive trip for me
Aziz Shekh
James provided a fantastic experience at Skippers Canyon in Queenstown for the Canon Australia Partner 100% achievers for 2017. When we first heard we were clamping, we were not too keen. However, from the time we arrived the experience was amazing. The food was sensational, accommodation was brilliant and the scenery was spectacular. James story of adventure was amazing and inspirational. We had a fantastic time and would recommend James and the team at My Adventure Group to any one who is looking for a great experience that is a little different.
Peter Ryan
"Spent an amazing couple of days in Queenstown with James and the crew from My Adventure Group. Just incredible. Unique location and high attention to detail ensured a memorable experience. 
Great personal and team building experience which also covered content that I had not seen in 30 years as a sales professional. As for James' story, I have heard it twice, and it bought a tear to my eye on both occasions, inspiring".
Nigel de Sousa
If you'd like to chat about a unique and mindblowing tailored program for your team, drop us a line. We'd love to work with you to run a similar programs across the ditch for your team!