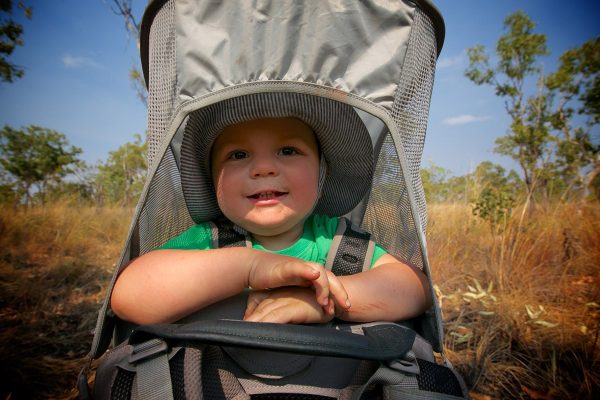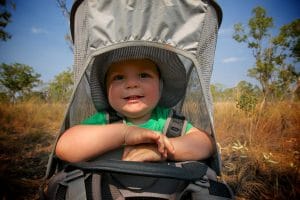 There's no excuse to stop going on big day walks and overnight missions when the kids come along. In fact it can be a load of fun!  However, it's super important you have the right gear for the age of the child…
Baby Bjorn
We first started taking our little man on hikes when he was only a few months old in the trusty ol' Baby Bjorn. These are great for infants up to about 12mths (8kg). The brilliant part of this simple, lightweight design is that it can fit on your front and still have a heavily loaded pack with plenty of diapers and wipes. This allows your lovely wife (or partner) to take it easy as she's probably still recovering from the birth. The Baby bjorn is great for cool-season hiking, but not so ideal in warmer months (with baby on your front they can get quite hot)- so keep a close eye on this.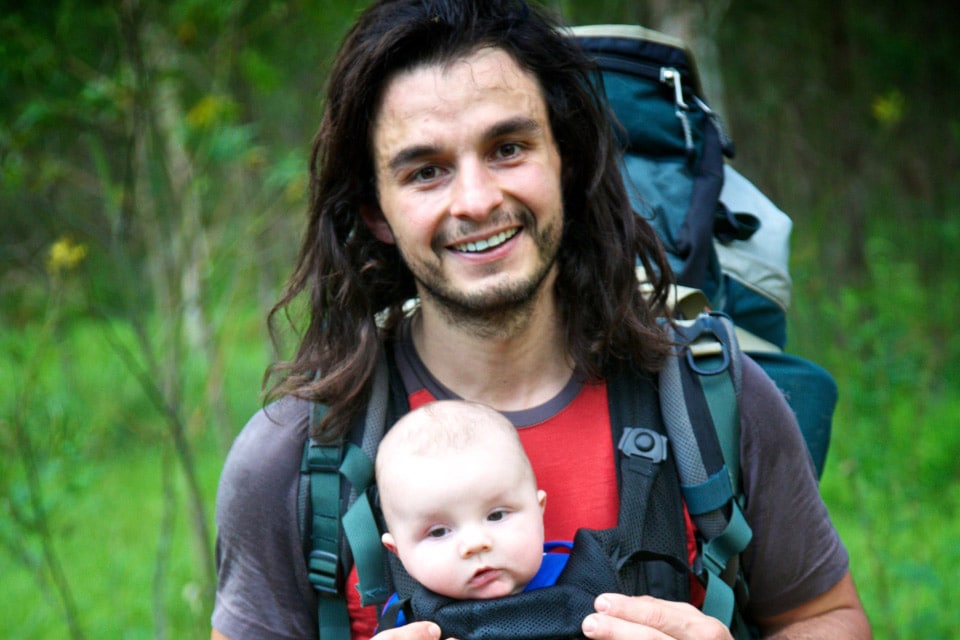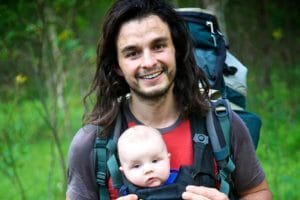 Osprey Poco Premium
Once Jack developed a bit of neck strength (& independence!) around 6mths, he much prefered the freedom of being on our back in the Osprey poco premium. This "premium" model has a few real neat extras.. but they're not must have's if you're on a budget. As with any good hiking pack, make sure it is correctly fitted and feels comfortable before forking out the dosh.
All Osprey packs are high quality products which are reflected in the price- they're not cheap.  Setup and sizing is straight forward, and it's easily adjustable for both parent and bub as they grow.
Unlike the Baby Bjorn, there's great separation between bub and my back, which keeps both of us from overheating. There is also a sun shade which is a breeze to use and does an effective job.
The location of the hydration pack (sold separately) is great. On hot day hikes its nice to fill it with lots of ice, and sits between bub and I, running the length of his torso, which helps keep him cool- yet there is enough padding between that he doesn't get cold. Great ventilation where bub sits.
I have no trouble putting this pack on and off with bub in it (strapped in of course), and the metal frame at the bottom is very sturdy to set her down anywhere semi-level. There is ample storage for an all-day adventure.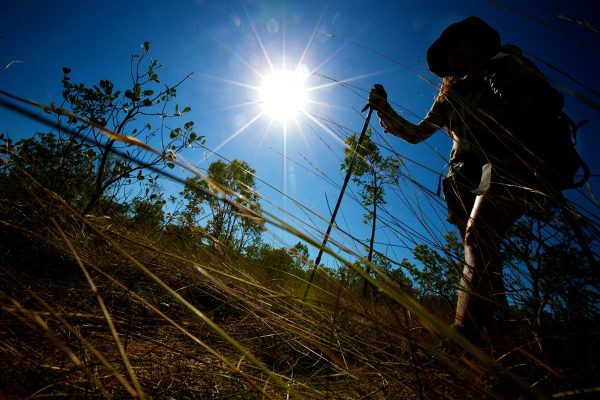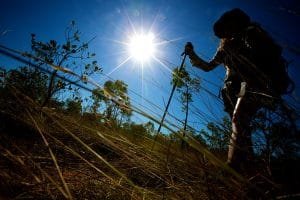 Prams
Prams can also be quite effective on well groomed (flat) trails. As soon as there are steps, steep terrain, or rough terrain you'll be wishing you had bub in a carrier. Even with the most "hardy" pram, you'll be severely limited as to where you can go. The Uluru base hike (in the rain) was a great example of a well graded pram walk.
The advantage of a pram is that you definitely burn less energy pushing it than carrying bub. If you do intend on doing a bunch of "off road" pram walks, I recommend not going light (contrary to most other outdoor gear!). Get a sturdy, well built (like the Mountain Buggy) tank with big wheels.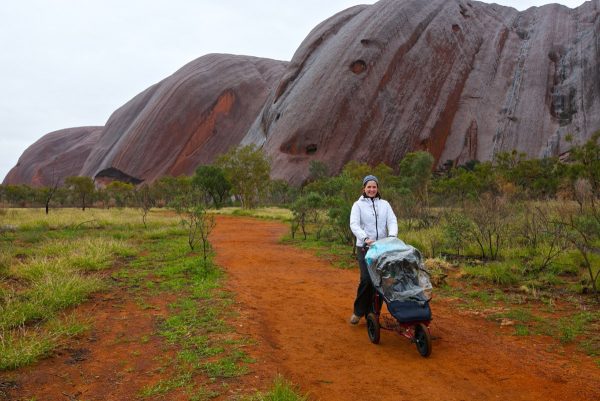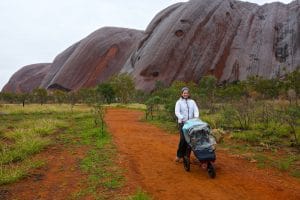 Im keen to hear from you! Whats worked well for you? What do you recommend for others?
Happy Adventuring this festive season.
Cas