In James Castrission's own words, "a chubby number cruncher is probably the last person you would expect to become recognised as one of Australia's greatest explorers* of all time and perhaps nobody is more surprised about where I have ended up than I am." So how did an accountant from Sydney end up becoming a two-time record holder and entrepreneur?
Just a little about James' journey.
At age 25, I was working at a major chartered accounting firm in management consultancy and assurance, with my future mapped out. However, as much as I loved my job, I felt trapped. Everything felt too certain and I knew deep down that I needed a different way to explore my potential.
After developing some skills in rock climbing, hiking and paddling, I came up with the idea for a world first kayak expedition; crossing the treacherous Tasman Sea between Australia and New Zealand in a tiny two-man kayak. My best mate Justin 'Jonesy' Jones would join me as we faced an unpredictable 2000 kilometre span of ocean that had been deemed impossible to cross after many had tried and failed.
…your biggest setbacks and hurdles can also be your greatest opportunities to grow and triumph if you can just change your way of looking at them.
Actually, perhaps I should say that growth will be uncomfortable. In order to achieve my seemingly impossible goal I had to give up the personal securities of a well paid job and an understanding family. For a period of time my parents would not even speak to me as they just could not understand my decision to risk it all on an adventure. You might be tempted to think, "Well that's great for James, but I'm just trying to run a successful business here, not set world records." At this point, I'd like to ask one simple question. Have you been running that business through the last two and a half years of a pandemic with lockdowns? Have you been affected by bushfires and floods and now rising inflation and interest rate hikes? As an entrepreneur and business owner myself, I am dealing with all of these difficulties and I have to tell you, the lessons I learned on my two expeditions are standing me in good stead.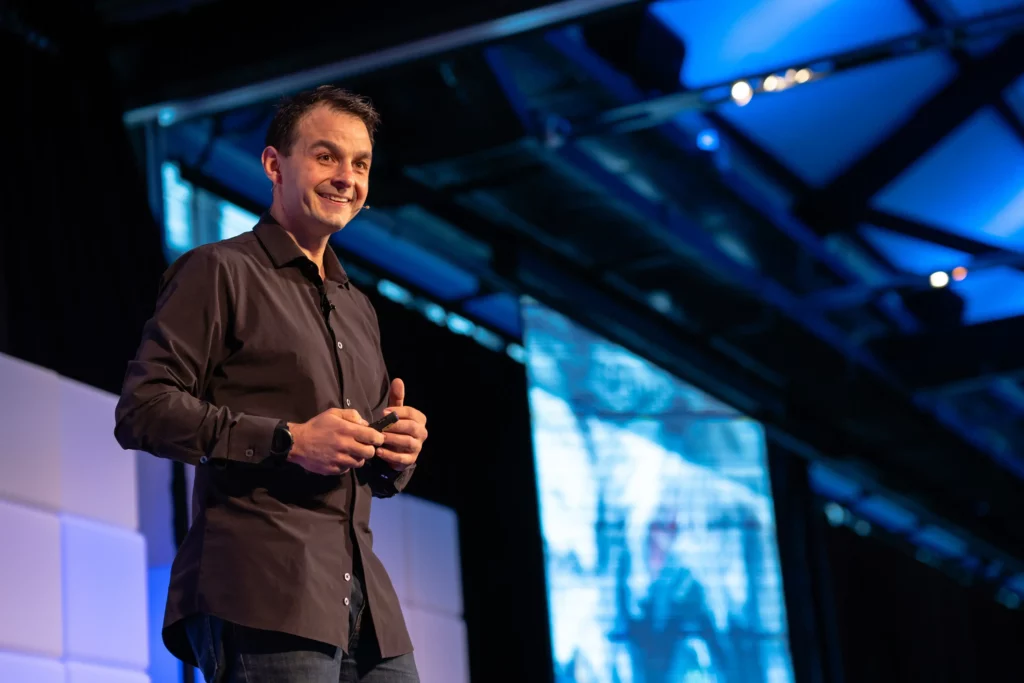 The real point is that the last several years should have shattered the illusion that success in life is found by avoiding all discomfort and by always finding the easiest path of least resistance. The facts are that life is always going to throw up challenges to success and the really big ones are going to surprise you. Just remember that your biggest setbacks and hurdles can also be your greatest opportunities to grow and triumph if you can just change your way of looking at them.
Virtually everyone who has ever achieved success in any arena talks about the need to step out of the comfort zone. My challenge to you today, regardless of what type of organisation you lead, is to step away from what you know so you can move closer to a mindset of constant growth. In order to lead successfully through difficult times, to push through the seemingly impossible barriers and lead our people and our organisations to success, we must learn to take the risks that are necessary for both personal and corporate growth and development. This will always involve new ways of thinking and the implementation of new strategies.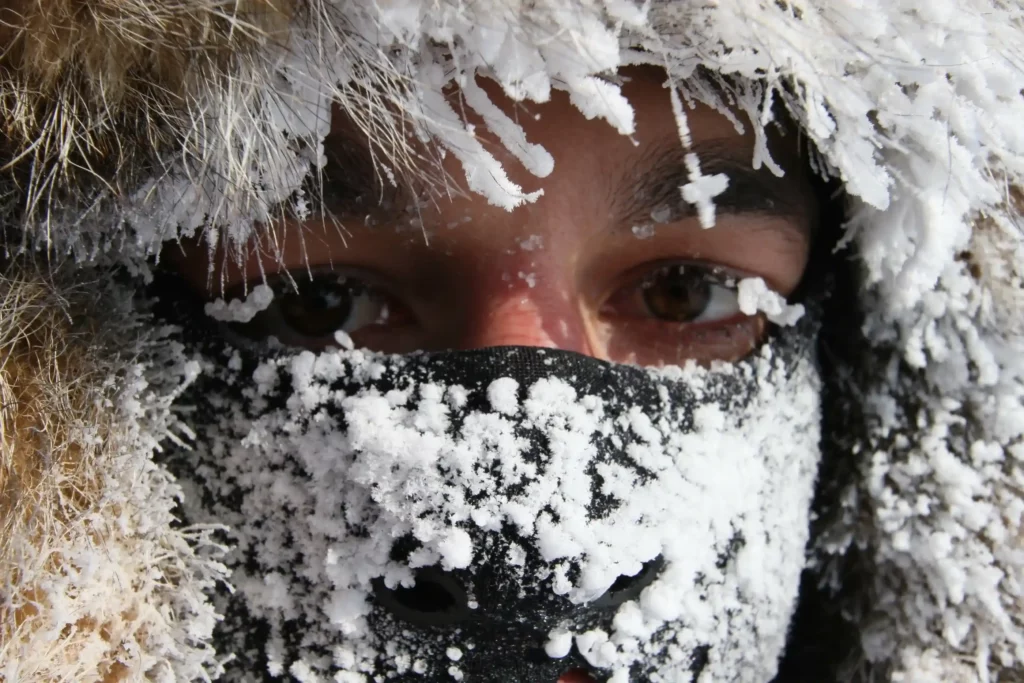 For this to happen we must also be prepared to be vulnerable. You don't know everything and it's ok to say so. What is important is that you act in accordance with your company values and then you can be assured of ending up in the right place.
A lesson in thinking outside the box
The immense value of new thinking can be illustrated by our world 1st Antarctic journey. In the 12 years prior to Jonesy and my successful hike to the South Pole, 5 teams had attempted the journey in a similar manner but all had failed. Their method was to ski to the Pole and then kite back.
We took a risk and did something different, something which many people thought was impossible. We decided to ski both ways without kites. We did this to save us from having to carry the 20kg weight of the kites and in the end, this made the difference which allowed us to succeed where the others had failed.
David Cote, former CEO of Honywell, took that company from a valuation of 20 billion to over 120 billion US dollars. Recently he was asked about the key attributes needed to lead successfully through challenging times. The first, he said, was that a leader must not panic even in a crisis. I would like to challenge this way of looking at things just a little.
When Jonesy and I were attempting to be the first team to paddle a kayak from Australia to NZ we faced 12-metre seas and I've gotta tell you, it's frightening!
To make the 2000km journey, we faced dwindling food supplies, a string of technical problems, 14 days trapped in
a whirlpool, and two terrifying close encounters with sharks. To be honest, it was natural to want to panic. Acknowledging this is part of the honesty and vulnerability that I believe a leader has to have if they are to lead successfully during difficult times. At the same time, once fears are recognised, a good leader must base their decision-making and actions on logic gleaned from the best available data and not purely upon emotion. To be fair, this is probably the real point that David Cole wanted to get to.
One of our biggest challenges on our record breaking paddle across the Tasman was undoubtedly the whirlpool experience. We were forced to do a 2-week circle in the middle. It took 17 days to get halfway across, then 45 days to complete the remainder. For me, a big part of not giving in to panic was to focus on what we could control rather than what we couldn't. Instead, we worked closely with our support team, who in turn were gathering real-time data from CSIRO + NASA so we could be agile with our strategy and adapt. Once again, we had to think outside the box to escape the current, paddling 150km back toward Australia to loop out of it. This thinking seemed very counterintuitive at the time and many people thought we had gone crazy!
The good news is that you don't have to paddle to New Zealand or reach the South Pole to get out of your comfort zone and start leading more effectively through whatever circumstances life throws at you. You can discover what you're really capable of by adopting the mindset and implementing the practical strategies that I have been talking about throughout this article. Please make sure not to miss my next article: Part II – On Leading Successfully through tough times.
As a world record-breaking adventurer, successful business owner, and entrepreneur, James 'Cas" Castrission knows first-hand what it takes to survive and grow through tough times. He is a powerful and internationally recognised keynote speaker and is available to impact your next conference or event.