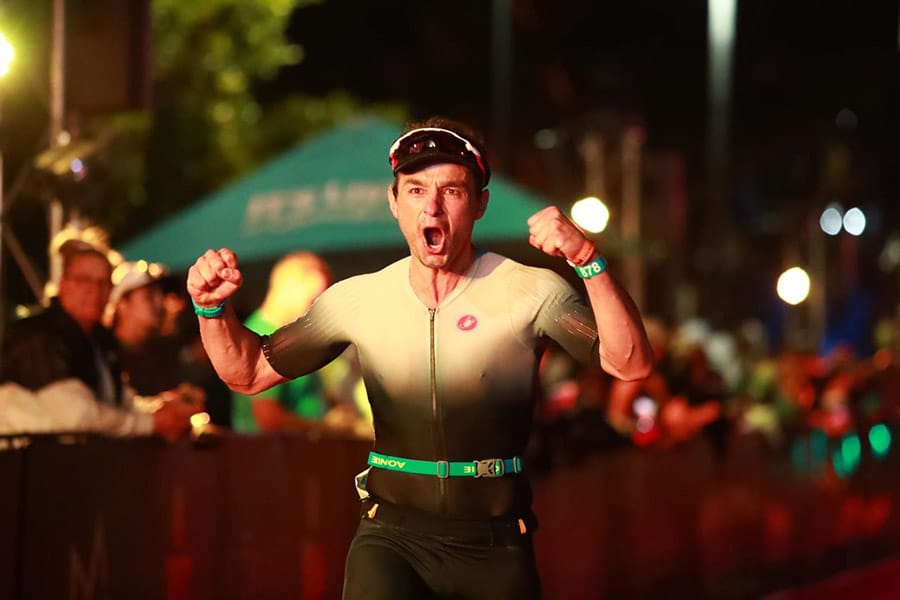 My life as a professional explorer taught me that success (and coming back alive) on an expedition often came down to the months and years of training and preparation that went into them. Fail to plan, you plan to fail they say. My two biggest expeditions (Crossing the Ditch and Crossing the Ice) took close to 4 years of planning for what ended up being only 2-3mth expedition. The years of preparation ensured we were physically as robust as we could be and that our strategy, gear and logistics were meticulously planned. This was one of the major drivers of the success on these expeditions.
What I didn't realise at the time was the philosophy that success is driven by 99% planning and 1 % execution was equally as relevant to everything that I did in life…. Running a business, managing a team…and achieving personal goals.
Enter IRONMAN
Preparing for an IRONMAN was something I have dreamt about doing my entire life. In order to succeed in this sport, the formula for success was the same as that for expeditions: 99% preparation/ 1% execution.
To prepare your body for a 3.8km swim, 180km bike and 42.2km run you need to prepare for years….
1000 hours of sweat.
6 mornings/ week waking up before the sun comes up
18mths of training.
Sacrifices were made. Training at times sucked. My wife and kids got frustrated. But this is all part and parcel of the 99% planning. 
The 99% is the part of any worthy goal that most people don't see. It's not sexy and often it is hard to be motivated. You just need to get.it.done. When I am really struggling to get through the preparation, I often focus on these 3 things:
Visualise the realisation of the goal. For me it was the IRONMAN red carpet.
Surround yourself with a supportive team… the old "a rising tide lifts all boats" philosophy
Book the time into your calendar to achieve the training that needs to be done. Make sure you rock up when you have it scheduled then tell yourself that the time is allocated so use that time to be the best version of yourself and get it done.
If you are interested in finding out more on how Cas' Keynotes and workshops can inspire your corporate team understand the benefits of planning and preparation, please get in touch.