When you invest in your employees' well-being, you're investing in YOUR company's success!
James Castrission is an Australian explorer, renowned international keynote speaker, author and entrepreneur.
This week he talks about how you can take some simple but powerful steps to turn your staff team building into what it should be: the best investment you can make for your business.  
Despite its notoriety for being, well, tedious, team building is one of the most important investments you can make for your people and your business.
But what does this mean? It means that your employees are your biggest asset—and the better they feel about their jobs, the better they'll be at them. And if you want to get the most out of your employees, you need to invest in their well-being.
Effective team building builds trust, reduces conflict, fosters communication, and increases collaboration. More engaged employees are good for company culture, and the most effective advertising you can do for customers and new employees alike. It can also be adventurous and enjoyable if you do it with a little flair.
…team building is about more than just fun activities and happy memories; it's about creating lasting change for both individuals and companies alike.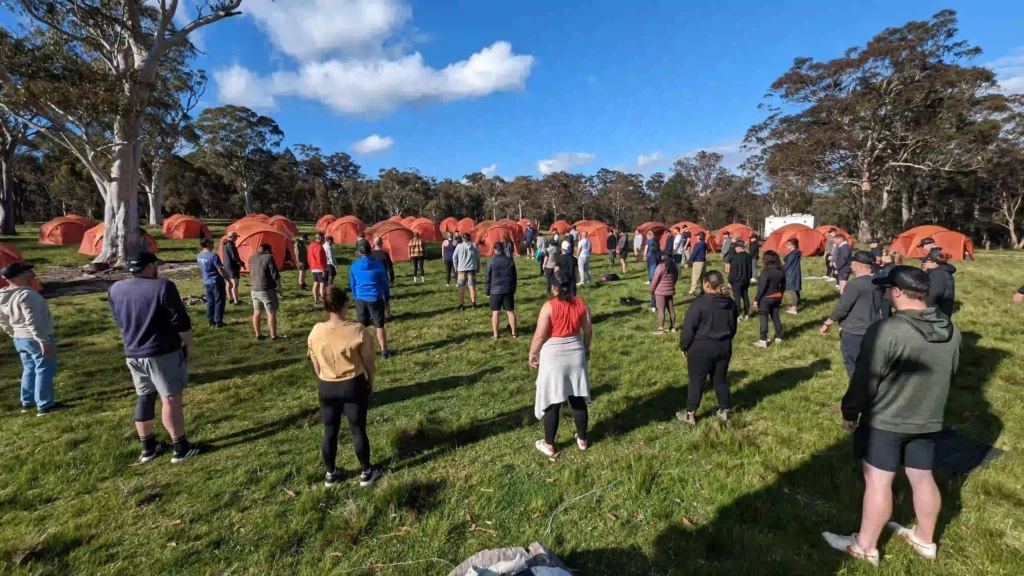 In my last article I talked about the advantages of adventure based employee development programs.
I highlighted that research is increasingly pointing to the fact that outdoor adventure team building activities are the best way to engage, educate and inspire employees.
The most successful, memorable team building events are ones that don't feel like a day at the office. Activities that overly aim to draw in leadership lessons or practical takeaways are less powerful. Spending time together, sharing an experience or working towards a common goal allows bonding to happen more organically and far more effectively. It's a win-win situation: you get an engaged workforce that performs better, is happier with their jobs; and you can be confident that the money you invest will give lasting and powerful rewards in return for investment.
After all, if you're going to spend money on employee development (team building activities), you want to make sure they're worth it. You have to get something out of them beyond a good time. Otherwise, what's the point? You may as well just have a good old sausage sizzle!
You may be tempted to think, "But really Cas, it can be hard to know if your efforts are paying off, especially if you don't know what makes the most effective team-development activity in the first place. 
That's where MyAdventure Group can offer unique and expert assistance. MyAdventure Group enables and empowers people of all backgrounds and skill levels to challenge themselves amongst some of Australia's most breathtaking and beautiful landscapes. The feedback we have received has been perhaps the most exciting part of my entrepreneurial journey.
A recent survey of MyAdventure Group program participants showed that 96% of those surveyed believed that a MAG program was an effective way for organisations to develop their people, increasing staff morale and improving loyalty to the company.
We've got all kinds of great programs that can be tailored to fit your organisational goals and help you get your team and leadership improvement targets on track and keep them there by helping everyone work together more effectively.
Feel free to get in touch if you'd like any more info or support in building a successful offsite for your team.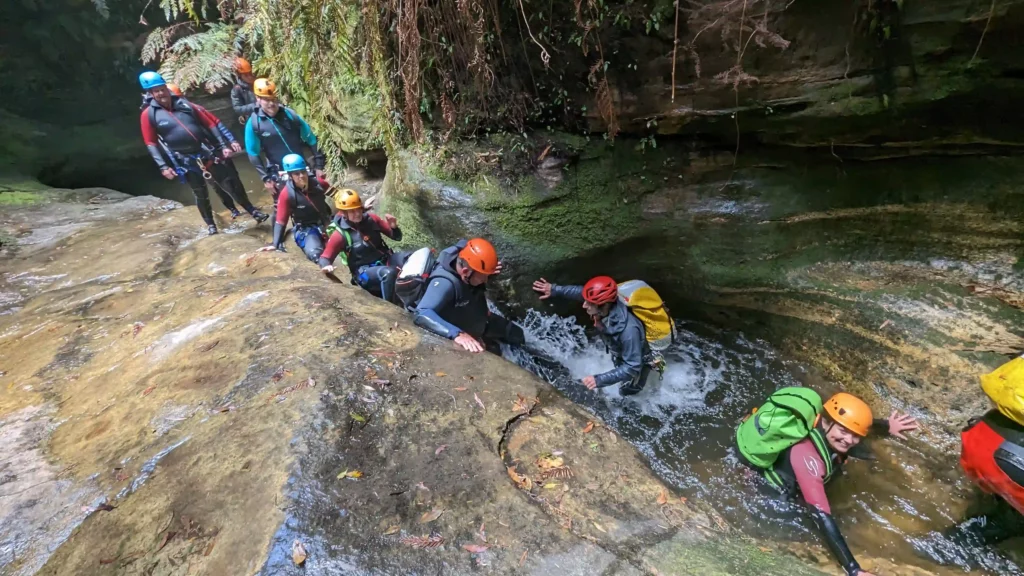 Something is wrong with the normal way team building is done
This may sound like a big call, but the stats don't lie. In previous articles, I have written about the fact that employee engagement is a big concern for business, but that few businesses are engaging with their employees in meaningful ways. Again, I point out that the research tells us that only 13% of employees worldwide are engaged at work! That's right, it's likely that nearly 85% of the people who work for you are either actively disengaged or simply not engaged at all.
Most companies don't spend enough to make it interesting and profitable. So. How much should I be investing? Drum roll… The magic number is: $2300
Say what Cas? That's right. Organisations that invest $2,300aud per employee annually have 24% higher gross margins (and 218% higher income per employee) than those that don't.
At the same time there are some companies that are prepared to invest the money but still fail to utilise activities that break the traditional employer-employee relationship. By this I mean that in order to engage with employees in the modern era, managers must invest activities with meaning and purpose. This is especially true of millennials who increasingly desire to link their work with the wider causes in their lives.
I believe that team building is about more than just fun activities and happy memories; it's about creating lasting change for both individuals and companies alike.
Let me share some hacks to help you make your next staff development day more enjoyable and effective for all involved.
#1 – Never ever use the t-word with employees or event delegates.
Team building has a bad reputation. In most organisations when a manager says, "We're going to do some team building", employees inwardly groan and look for the door faster than a group of lost Democrats at a Trump rally. 
It needs to be wrapped up and packaged differently than what has traditionally been done in order to engage delegates.
#2 – Let's just find a better term!
Replace "team building" with one of these terms instead: team development/ team engagement, HPT development etc… This is not just disingenuous word play. In fact, as I've indicated already, your staff or delegates already feel that "team building" is a poor excuse for something more meaningful. Let's just call it for what it is, investment in your employees development and wellbeing. That's what you're actually trying to do and the change in term will help everyone to think about this differently.
When introducing the activity/external activity provider, ensure you, or the MC if it's an event, talks to the WHY of the activity (not the what & how). Why are we doing this activity? Make it personal, make it relevant to your employees or audience. 
You might be thinking "Cas, that's all well and good… but on some occasions we just want the team to have some fun." And that's totally OK! But still the MC needs to provide context of WHY you are having fun…
Ensure the activity outcomes align closely with either company values or conference themes (…. that's right…. this links with point #3- the WHY!).
If you keep these simple hacks in mind when organising your development program or conference, your staff or delegates will be sure to be more engaged with the (team building) team development activity! 
Feel free to get in touch if you'd like any more info or support in building a successful offsite for your team.