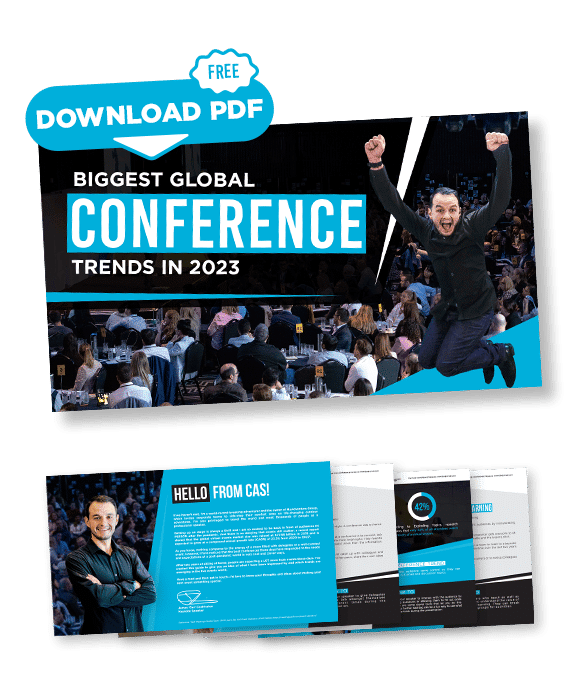 LET'S MAKE YOUR NEXT

CONFERENCE MORE MEMORABLE THAN EVER!
Insights from renowned keynote speaker James Castrission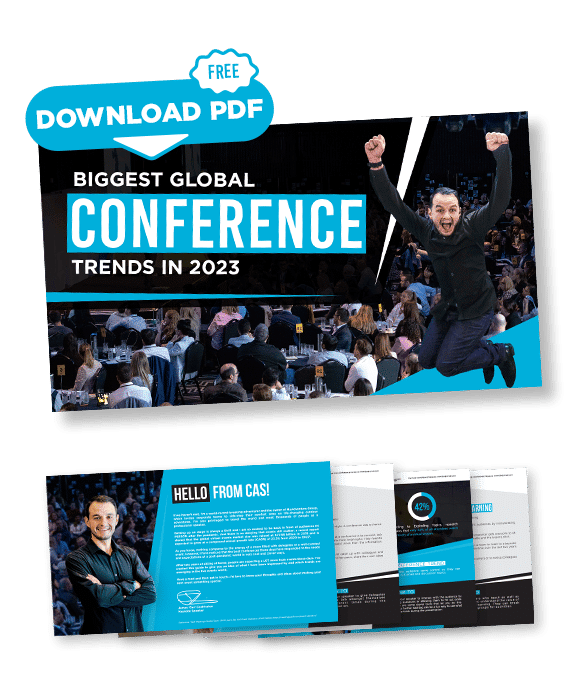 LET'S MAKE YOUR NEXT

CONFERENCE MORE MEMORABLE THAN EVER!
Insights from renowned keynote speaker James Castrission
What to look for in a Keynote Speaker and how to
choose the right one
A keynote speaker may be said to be the headliner of an event, responsible for encapsulating the main theme, and for gathering the energy of the audience and directing it to consider and respond to the purpose of that theme.
For a start, a keynote speaker needs to be a consummate performer, able to take their audience on a journey that stirs their emotions, possibly making them laugh or cry, but through it all, connecting the message to the authentic lived experiences of their audience. In this way they will combine their stagecraft with their ability to read the room, and leave their audience with a simple, yet powerful message to take away.
It stands to reason that a keynote speaker is not simply an entertainer. While they must be able to easily engage audience attention, they must also direct that attention to the topics provided by the client's brief. In addition, they should be skilled exponents of the area of knowledge where they have excelled and gained significant experience. A keynote speaker can masterfully exhibit the skill set that has led to their reputation as a thought-leader in their area of expertise. They can convey information in a unique way, allowing audiences to view a subject from a transforming perspective.
Keynote speakers are able to readily command an audience with real, workable answers to burning questions. They quickly engage their audience with new information and fresh insights and reinforce best practices in order to benefit the work and life of any team or individual.
Be as precise as you can when searching online. Use your conference theme or industry name and even the conference location in addition to phrases such as "Keynote speaker."
Another good starting strategy is to ask suggestions from friends and colleagues who you know have some experience with keynote speakers and who will offer a well balanced opinion. Ask them which speakers have made effective contributions to events they have been involved with as well as impacted them personally.
Once you have a shortlist of possible keynote speakers be sure to check out their videos to make sure their presentation style matches what you are looking for. Ideally track down videos of the speaker on stage (not just showreels), as this gives you a better feel for what it is like to be in their audience.
Book calls with your candidates
Once you have a preferred speaker or a short list of up to three speakers, don't be afraid to set up a pre- brief call. During this call you will be able to chat about the event, explain the main themes and messaging and both decide that everything is going to be a good match.
Book James Castrission to speak at your next event
James Castrission (aka Cas) is a world-record breaking Adventurer, an Entrepreneur, Leadership Consultant and Keynote Speaker. Since 2008, Cas has enthralled, inspired and challenged audiences at over 500 conferences in 35 countries around the world, and is now regarded as one of Australia's best motivational speakers.
I hope you have enjoyed my personal insights on
Australia's best motivational keynote speakers.
They have been gleaned from both my own experiences of working at events with these fine people and from talking to the various event organisers.